Nippers Program
Nippers is a water safety program for children aged 5 to 13. Nipper's age category based on their actual age at 30 September.
E.g. To qualify for Under 8's, Nippers must have turned 7 years old by the 30th September. 
Nippers also need to pass a proficiency float/swim to participate in the program.
A Family Membership includes:
Season of seven club beach based sessions.
With the potential for a program this season of above 250 participants, 13th Beach SLSC Committee of Management require the active support from the parents of our nippers.
To participate in the program there will be a requirement of 1 parent volunteer at a minimum 4 sessions.
At a minimum we need the following numbers below cover to proceed with the program for season 2023/2024
25 Adults complete a Bronze Medallion (link to register below) 
16 Parents to complete the Age Managers Course (Club appointed with LSV qualification link to complete below)
12 Activity Managers (Deliver activities on land or in the water daily under the direction of the Nipper Ops Managers)
The nipper program this season will have the following personal on the beach everyday.
8 Adult Water Safety personal 
8 Age Managers (one per age group)
8 Assistant Age Managers (one per group)
12 Activity Manager to be allocated to each activity 
4 Beach Set up People
4 Beach Pack up People
2 First Aid People 
There will Adult Bronze Course details and dates coming soon, planned commencement of Course 1st weekend Oct with assessment on 1st weekend in November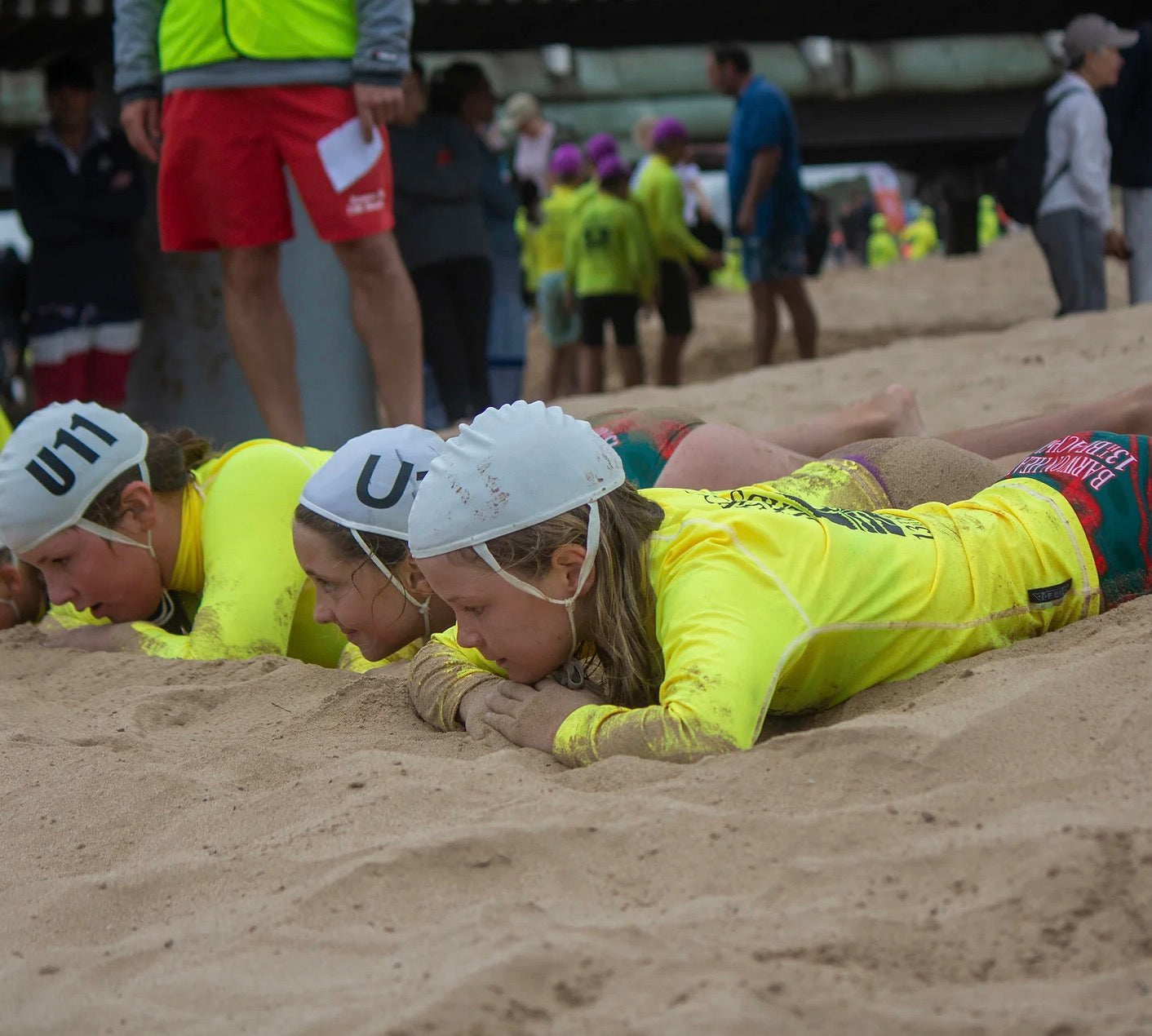 AIMS
The nippers program is a great way for children to get involved in surf education and learn valuable lessons in staying safe on the Australian coastline.
PLEASE NOTE Nippers is not a learn to swim program therefore participants are required to have a certain level of swimming ability in order to participate in the 13th Beach SLSC Nipper program.
Aims: 
The main aims of the Nippers Education Program are to:
Develop surf and inland waterway awareness 
Increase confidence and skills in beach related activities 
Instill and reinforce SunSmart philosophies 
Encourage enjoyable and healthy participation 
Promote a positive non-threatening environment
Meet new friends 
For more information regarding the nippers program, please contact Michael Schofield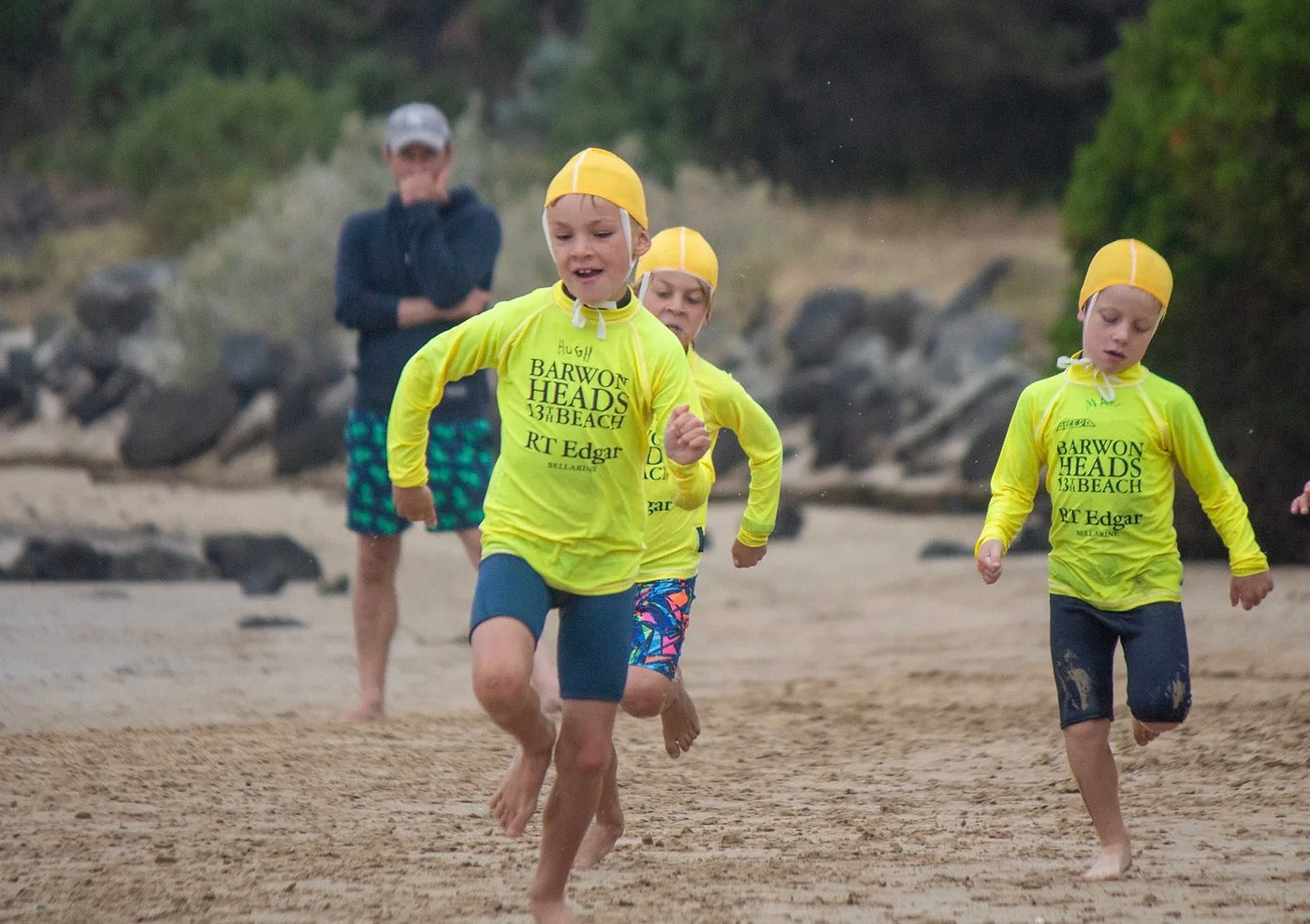 SESSION TIMES
Day 1 - Thu 28th December 2023
Day 2 - Fri 29th December 2023
Day 3 - Sat 30th December 2023
Day 4 - Tues 2nd December 2024
Day 5 – Wed 3rd January 2024
Day 6 - Thu 4th January 2024
Day 7 – Sat 6th January 2024
Under 6s - Under 10s session times to be confirmed
Under 11s - Under 13s session times to be confirmed
Beach events:
1 and 2km races
Beach sprints (90m),
Beach flags
Beach relays (4x beach sprint teams). 
Surf Awareness and Theory
Water events:
Wade relay
Board race
Surf race
Join as a family